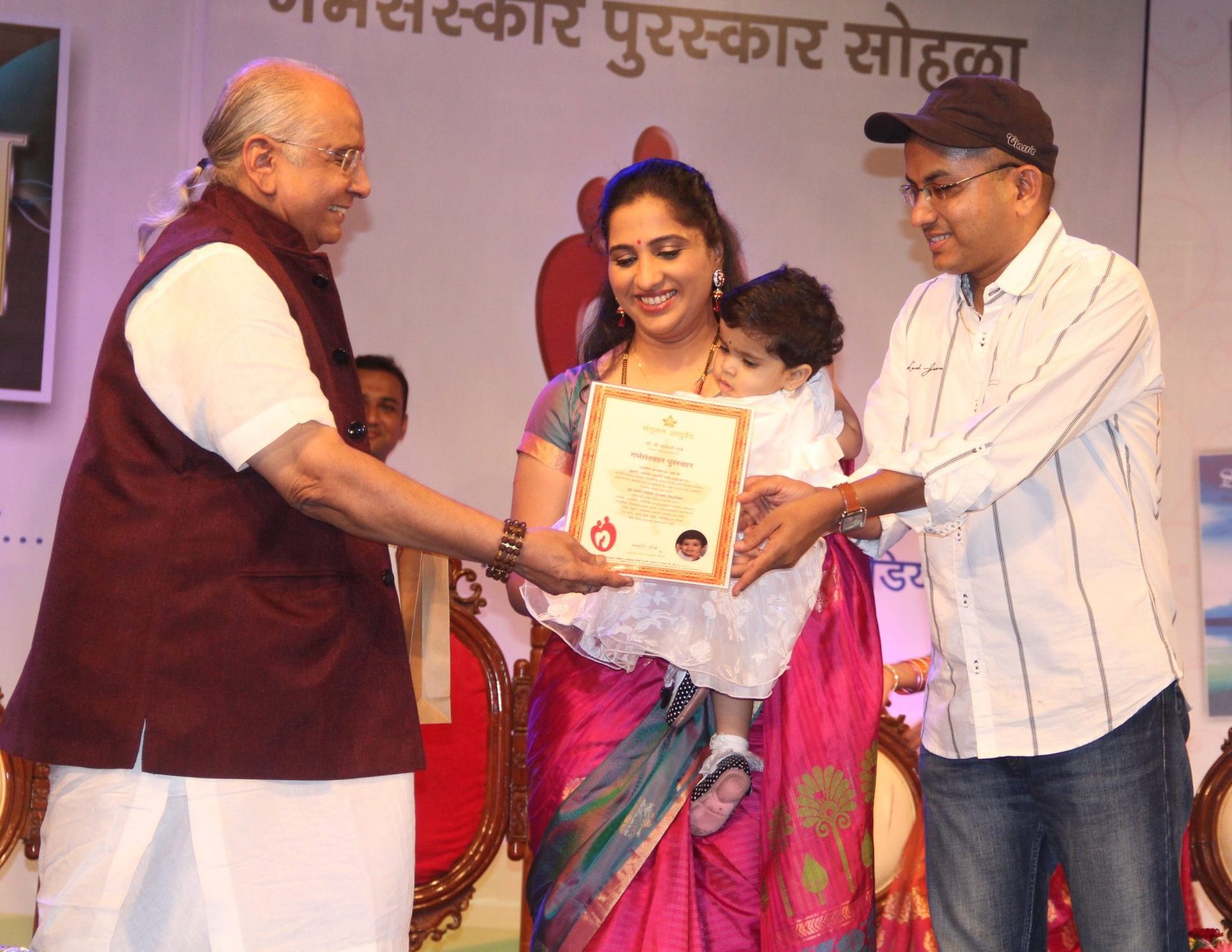 The Garbha Sanskar Puraskar
Every year, on the occasion of Shreeguru Dr. Balaji Tambe's birthday (28 June), we celebrate one of his most important projects for society – the Garbha Sanskar Puraskar (Awards).
We wish to honour Garbha Sanskar babies and appreciate the efforts their families have made for their holistic development! We hope to spread the benefits of this art and science of pregnancy to the maximum people through this project.
Looking forward to seeing you and your beautiful baby at the ceremony! Eligibility criteria and event details below.
Applications are invited from all families who have practised the Santulan Garbha Sanskar as outlined in Shreeguru Dr. Balaji Tambe's book.
We will select and award the top 2-3 children who exhibit the best developmental signs, based on our criteria.
All participating families will also receive a Santulan Garbhasanskar certificate, gift pack and be honoured at the ceremony.
This year, the 11th Garbha Sanskar Puraskar will accept applications from children born between 1 Jan, 2019 to 30 June, 2021 (both dates inclusive).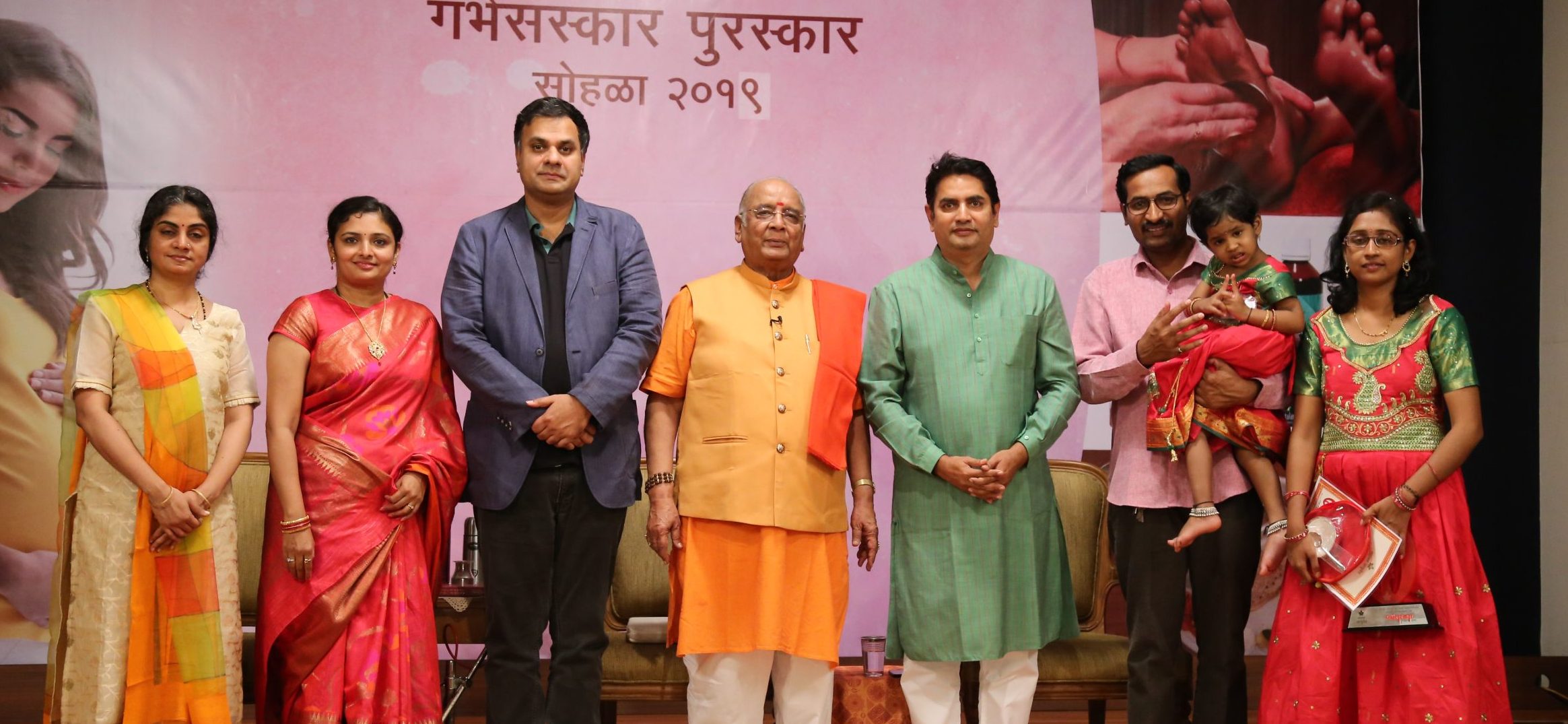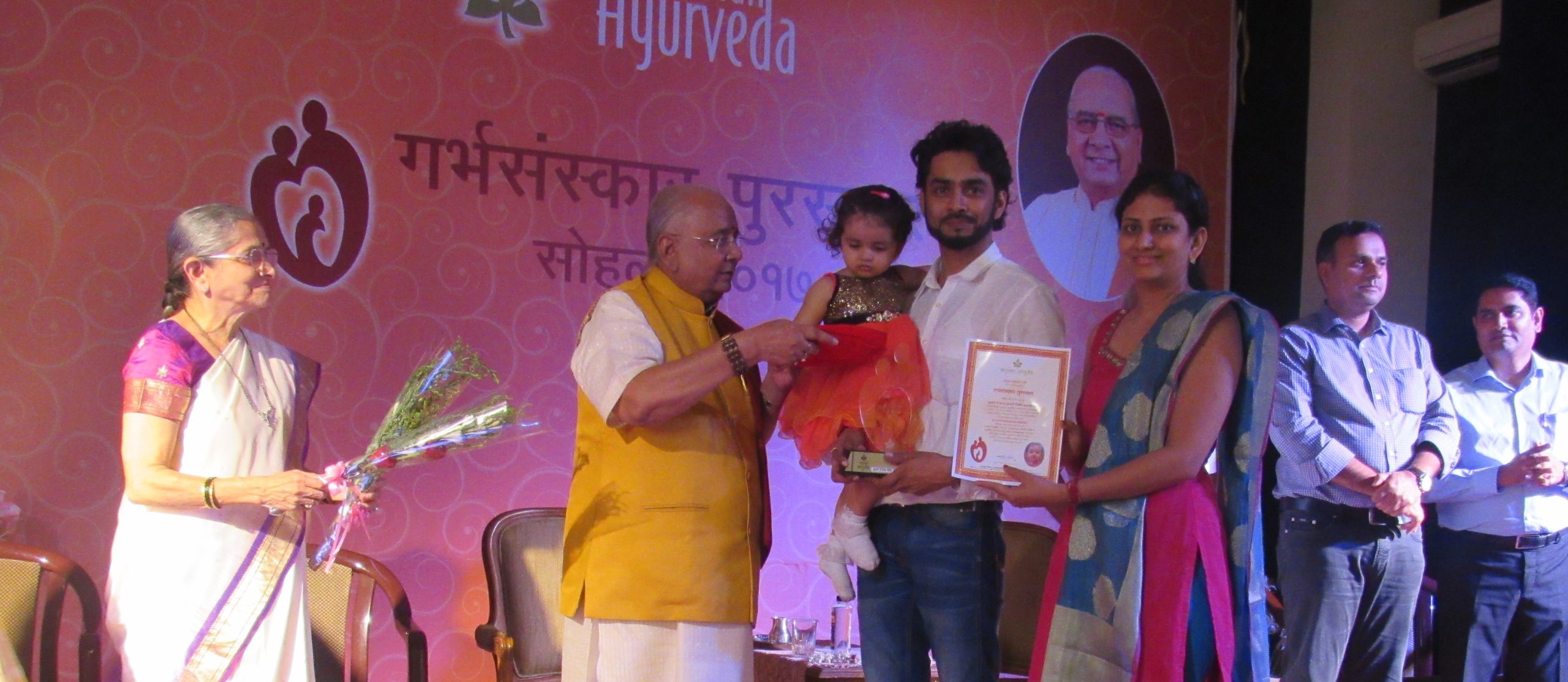 EVENT DATE – TUESDAY, 28TH JUNE, 2022 (Shreeguru Dr. Balaji Tambe's Birthday)
EVENT DATE
TUESDAY, 28TH JUNE, 2022 (Shreeguru Dr. Balaji Tambe's Birthday)
APPLICATION DATES – 15th MAY TO 22nd JUNE, 2022
VENUE- TO BE ANNOUNCED SOON!
Your completed application form on this website should reach us on or before 15 June. Late applications will not be considered.
For more information please see FAQ here.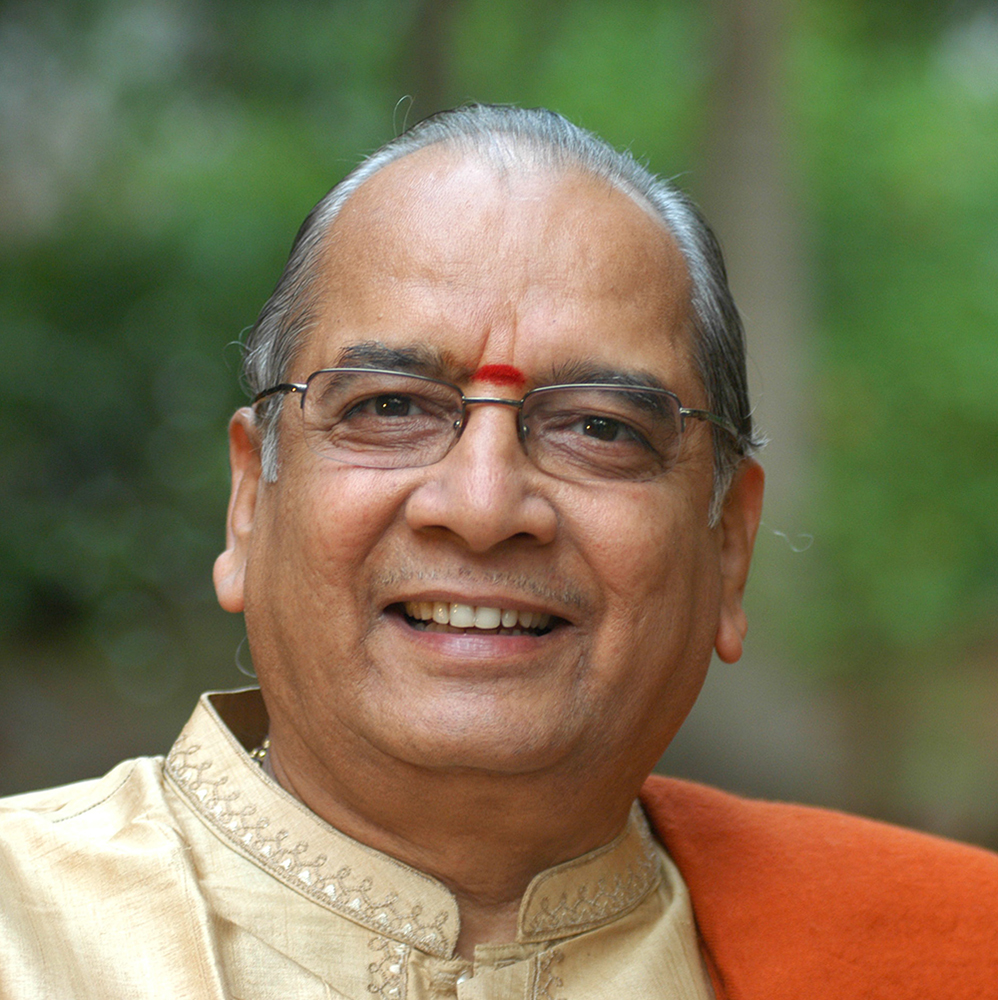 Shreeguru Dr. Balaji Tambe
Ayurveda Legend, Spiritual Master and Pioneer of the Garbha Sanskar movement. Shreeguruji has been an unparalleled Ayurvedic physician and pharmacologist in modern times and created Santulan Ayurveda, known for its effectiveness and outstanding quality in medicinal products in India and abroad. He is the inspiration behind all the products and projects at Santulan.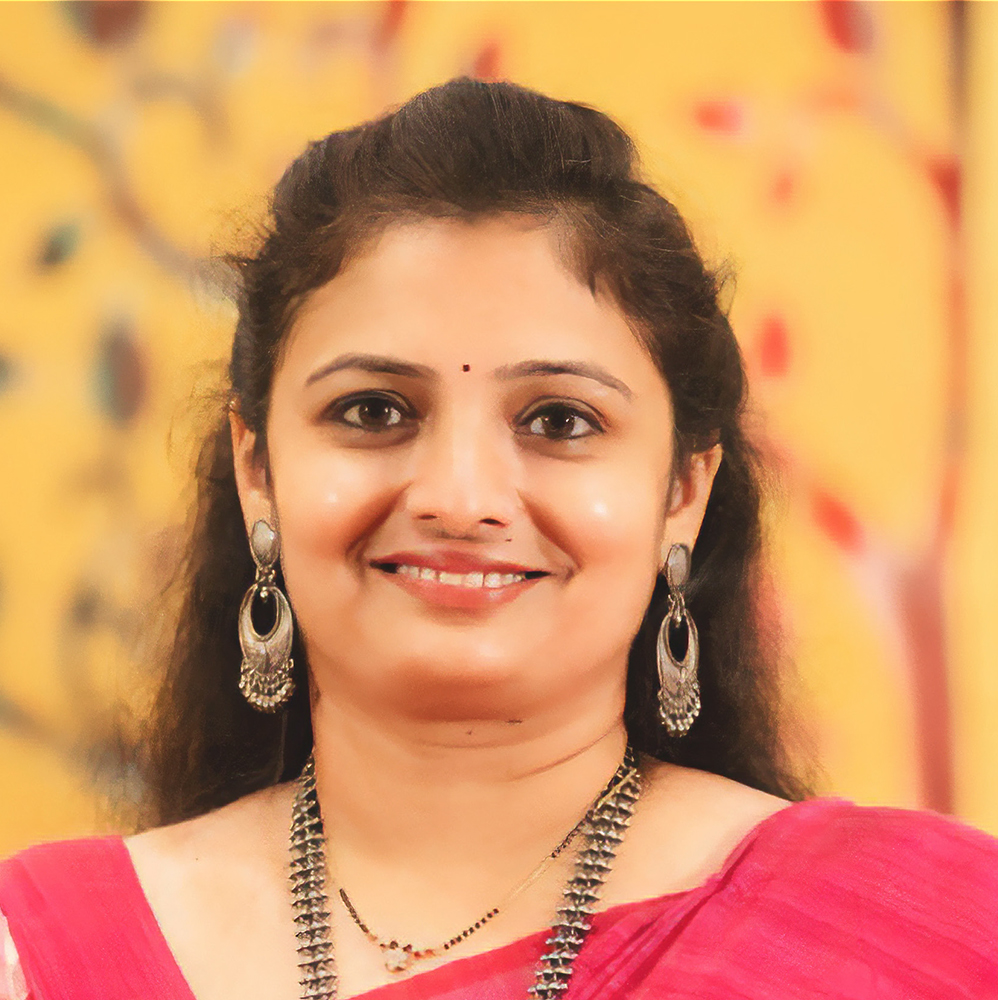 Under the guidance of Shreeguruji, his daughter-in-law, Dr. Malvika Tambe (M.D.) has spearheaded projects like Santulan Garbha Sanskar and Panchakarma and is a diet and lifestyle expert.
Dr. Malvika regularly appears on Saam TV and authors articles for Sakal's Family Doctor supplement. She continues the legacy of spreading Ayurveda through lectures and webinars and is the Chief Physician at Santulan.
To book a consultation for Santulan Garbha Sanskar please visit the link below.