Shreeguru Dr. Balaji Tambe's
Shreeguru
Dr. Balaji Tambe's
SANTULAN VEDA FESTIVAL
SEMINAR 2023
SANTULAN VEDA FESTIVAL SEMINAR 2023
Annual Gurupurnima Residential Seminar,
30 Jun – 4 Jul
Annual Gurupurnima
Residential Seminar
30 Jun – 4 Jul
Santulan Veda
Festival Seminar
2023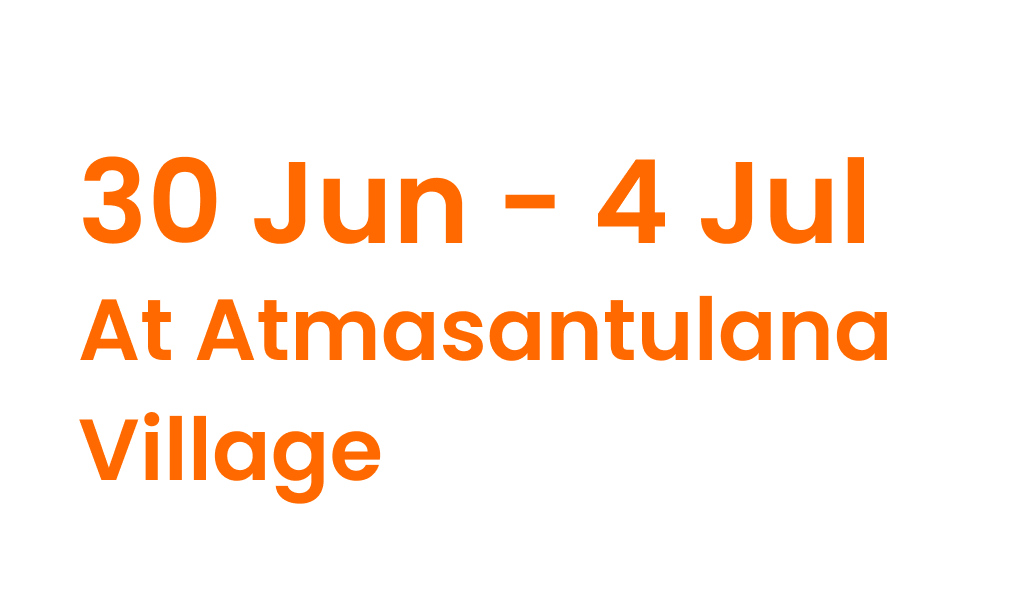 The Atmasantulana Village is happy to announce the Santulan Veda Festival and Seminar 2023. This year's 5-day residential seminar is named 'Chakra Santulan' and will focus on studying the well-known Yogic system of energy chakras in the body and how we can enhance their functions. Learn and live together in an atmosphere enjoying Ayurvedic food and lifestyle, Yoga, music concerts, meditation, and Gurupurnima celebration! A special shorter seminar for young professionals and students who may not be able to stay for the entire duration is also available in this year's festival.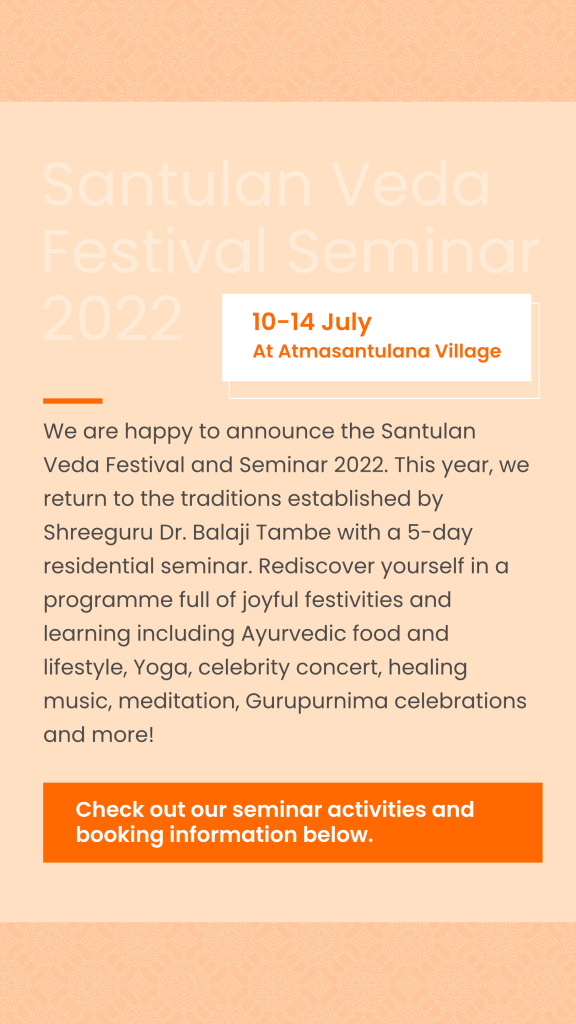 We are happy to announce the Santulan Veda Festival and Seminar 2022. This year, we return to the traditions established by Shreeguru Dr. Balaji Tambe with a 5-day residential seminar. Rediscover yourself in a programme full of joyful festivities and learning including Ayurvedic food and lifestyle, Yoga, celebrity concert, healing music, meditation, Gurupurnima celebrations and more!
10-14 July, at Atmasantulana Village
Check out our seminar activities
and booking information below!
1. Lectures by Shreeguruji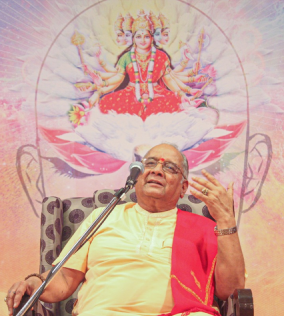 Selected from Shreeguruji's best videos – The Chakras affect every aspect of our life and are related to specific functions. Learn how Shreeguruji approaches the subject and understand how your day-to-day life can be improved based on his advice and guidance
2. Daily Meditation & Gurupurnima Celebrations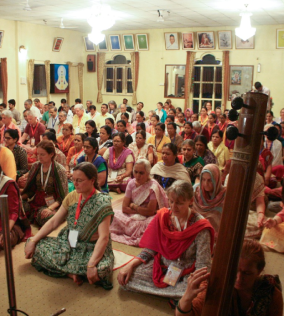 Connect within – An immersion into daily dhyan with Santulan Aum Meditation (SOM). The daily SOM also includes a Beej Mantra meditation, in which, each Beej Mantra focuses on one Chakra. Learn how to sing the Beej Mantras for an everyday boost to your chakras. Experience the special meditation on Gurupurnima, tuning in with the Master, and come together to honour Shreeguru Dr. Balaji Tambe.
3. Music Concerts
for Inner Healing
The Santulan Music Group will perform a live, devotional service and Healing Music concert. Using both recorded and live elements, especially rare performances by Shreeguru Dr. Balaji Tambe, the traditional music concert on Gurupurnima gives us an opportunity to experience spiritual well-being through healing music
4. LIVE PERFORMANCE BY Pt. RAGHUNANDAN PANSHIKAR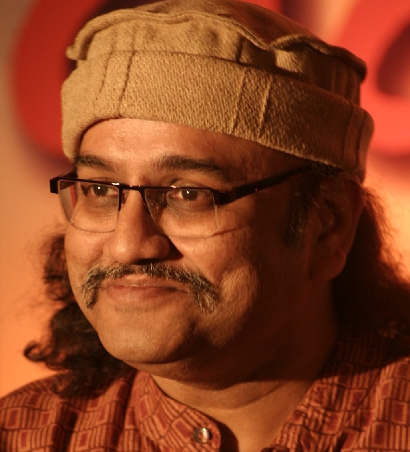 Santulan Veda Festival is proud to host Pandit Raghunandan Panshikar, one of India's most accomplished classical singers, at the SKY Centre during the seminar. We look forward to an evening of scintillating music of his most popular compositions!
5. Interactive Sessions & Expert Lectures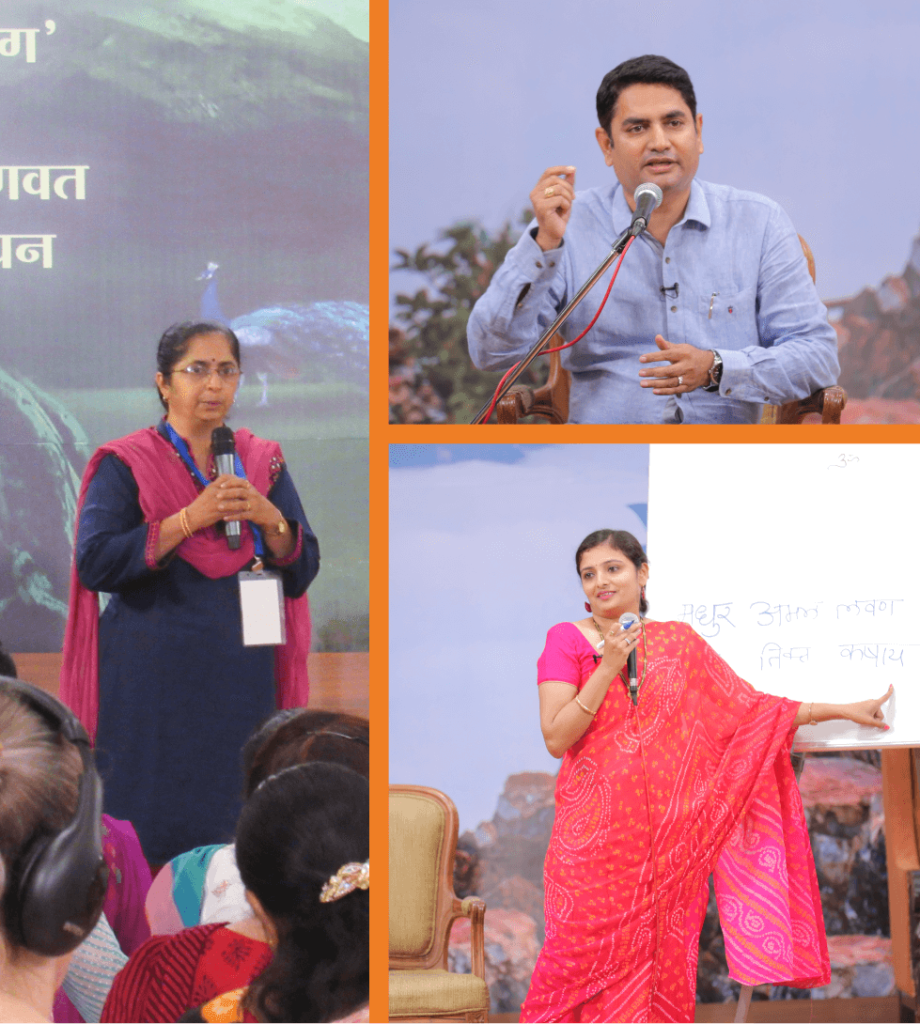 Shri Sunil Tambe will lead us through the first 4 chakras in the body – Mooladhara, Swadhishthan, Manipur and Anahat – and explain how their balanced function can lead to various benefits in life. Each will also have enhanced practices like mantra chanting, attitudes and the Panchamahabhuta Elements explained along with the Chakras.
6. Kirtan, Prabhat Pheri, Maha Arati & Celestial Dance…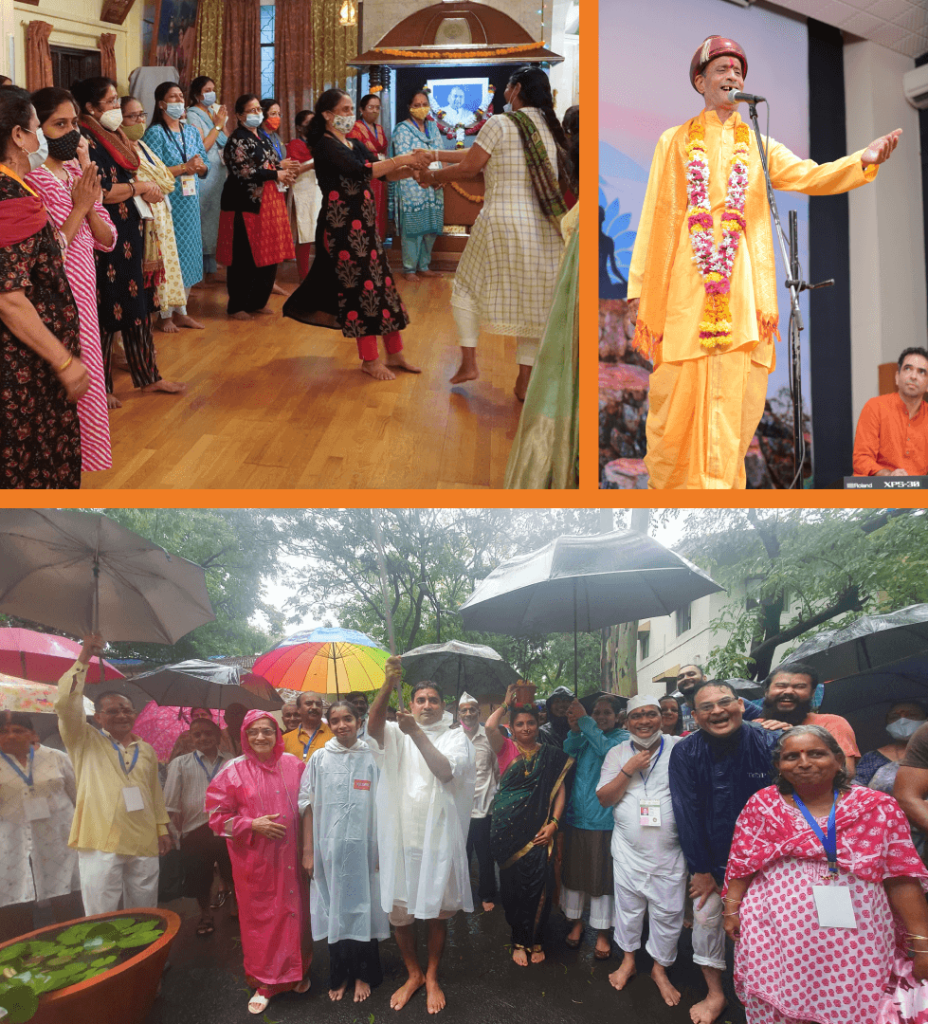 The renowned kirtankar Bhatye Buva is a well-known figure in our annual seminar. Stories of the deities and their devotees in Kirtan, singing and dancing in Maha-Arati and the amazing experience of an early morning bhajan tour of the entire Atmasantulana Village, in the light rain, in Prabhat Pheri, are unforgettable experiences.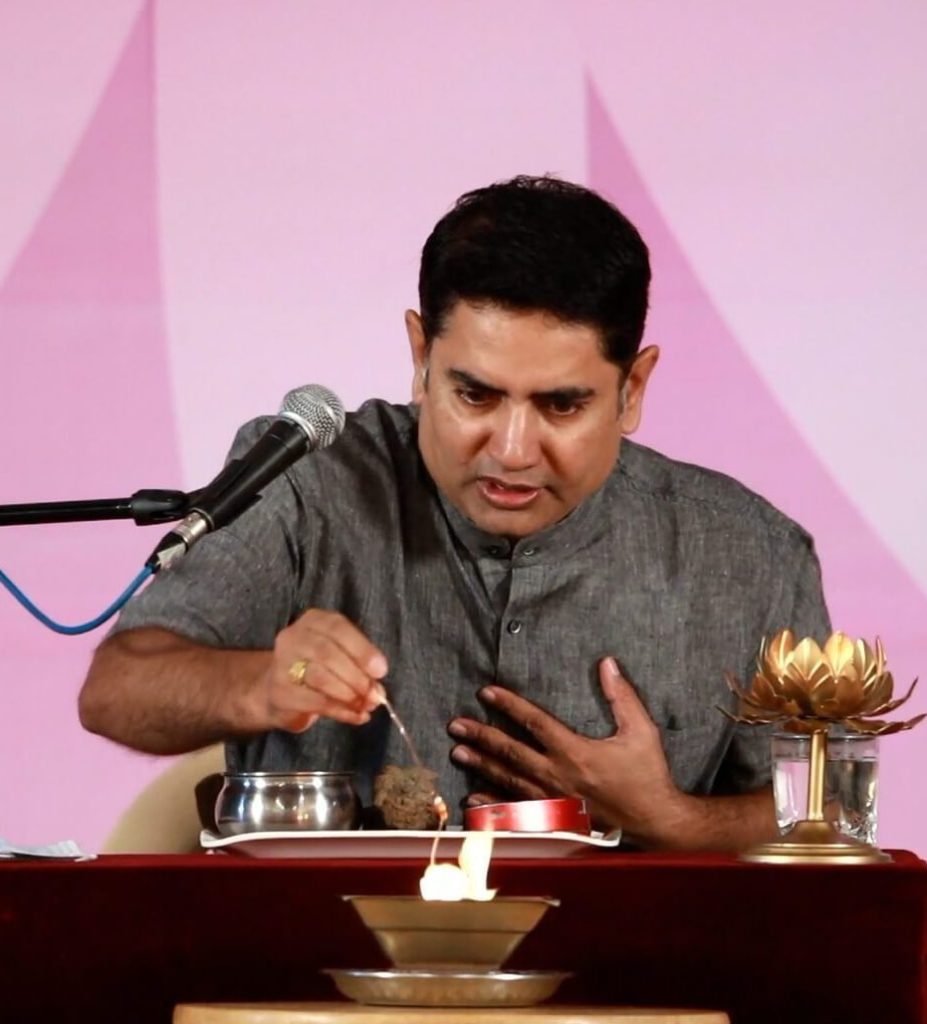 To keep the mind-body-atma in balance, Shreeguru Dr. Balaji Tambe developed the SOM Program. The morning meditation and accompanying Havan raise energy and consciousness and are a daily practice with the entire group of participants together, spreading the benefits of the yadnya-havan into everyone's lives.
8. Ayurvedic Food, Mantra Chanting, Yoga and More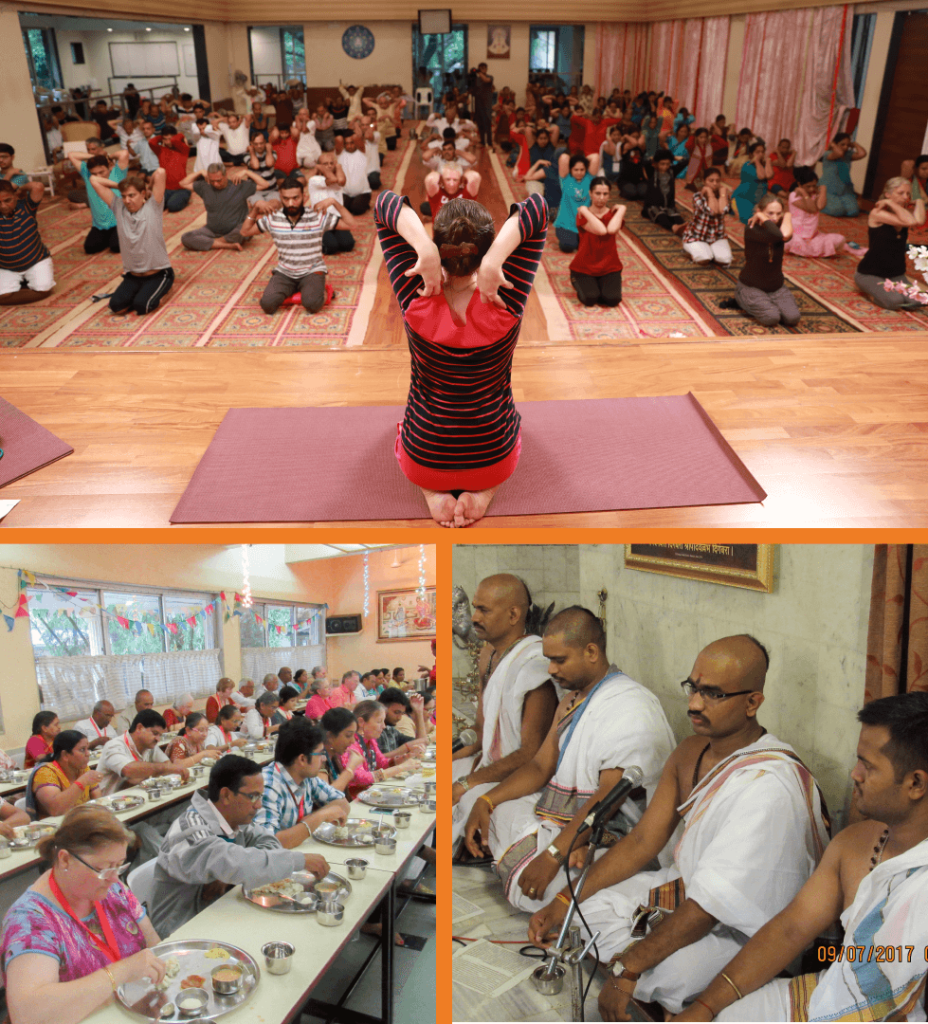 You are what you eat! Beyond Ayurvedic meals, experience profound activities at all levels – body, mind and soul. In every activity of the seminar, you will find embedded the benefits of holistic healing in a festive manner. Experience the lifestyle Shreeguruji meant for all of us to enjoy in our everyday lives!
BOOKING INFORMATION SANTULAN VEDA SEMINAR 2023
DATES: Fri 30 June (registration at 11.00 am) to Tue, 04 July (after lunch)
LOCATION: Residential seminar at
Atmasantulana Village, Near MTDC Holiday
Resort, Karla 410405, Maharashtra.
ACCOMMODATION: 3-4 persons sharing a room with attached washrooms
MEALS: Includes all meals after registration on 30 June until lunch on 4 July
SEMINAR FEE for Indians INR 6,000/-
Donation pass for seminar for Non Indians EUR 200/-
Fees are for 1 person inclusive of room/meals.
Please read the information on the link below and follow the registration process to apply.
Confirmation of your attendance will be provided based on availability after registration.
YOUNGSTERS SEMINAR (3 Days)
DATES: Fri 30 June (registration at 6.00 pm) to Sun, 02 July
MEALS: Includes all meals after registration on 30 June until dinner on 02 July
SEMINAR FEE for Indians INR 4,000/-